Carbon fiber is known for its high heat, chemical, and corrosion resistance, making it widely used in industrial production and manufacturing. In the field of 3D printing materials, carbon fiber can be blended with other materials to enhance the properties of the base material, further expanding its range of applications.
eSUN's carbon fiber series of 3D printing filaments includes ePA-CF, ePAHT-CF, ePA12-CF, etc.
Carbon Fiber PLA (ePLA-CF) is another successful application of eSUN's modification of PLA materials. As a new engineering filament to the PLA series, ePLA-CF offers significant improvements in physical properties compared to regular PLA filaments. It can be applied in various professional scenarios such as tooling, fixtures, mechanical components, drone manufacturing, automotive applications, etc.
Next, let's briefly explore the three main characteristics of ePLA-CF!
High Strength, High Rigidity, Excellent Physical Performance
By incorporating chopped carbon fiber imported from Germany into PLA, the strength and flexural modulus of PLA materials have been significantly improved. According to testing, the flexural modulus of ePLA-CF reaches as high as 3552 MPa.
Other physical performance parameters of ePLA-CF are as follows:
It's worth noting that ePLA-CF will have lower shrinkage and water absorption compared to nylon carbon fiber filaments. However, nylon carbon fiber filaments have advantages, such as heat resistance. Users can make suitable choices based on their needs.
High Speed Printing Support, Printing Speed Up to 500mm/s
Speeding up is one of the 3D printing industry's development trends. In this context, eSUN has initiated a high-speed printing performance optimization project for the full range of FDM filaments. Additionally, eSUN strictly controls the development and production of new products to ensure they meet user demands. These products should support high-speed printing and maintain excellent print quality, optimizing the user's printing experience.
After extensive testing, ePLA-CF demonstrates excellent high-speed printing performance and performs well on high-speed printers from brands like Bamboo Lab, Creality, AnkerMake, etc.
Below are the printing parameters for ePLA-CF, provided for your reference.
Due to the inclusion of carbon fiber in ePLA-CF, prolonged use may cause excessive wear on nozzles and extruder gears. Therefore, it is recommended to use hardened steel nozzles or ruby nozzles when printing this filament and, if possible, select hardened steel extruder gears.
High Aesthetic Value: Outstanding Texture with ePLA-CF Printed Model
It's no exaggeration to say that models printed with ePLA-CF exhibit excellent visual performance! By incorporating carbon fiber, PLA material takes on a matte appearance and a unique carbon fiber frosted texture. The models show no layer lines and possess a subtle yet extraordinary quality.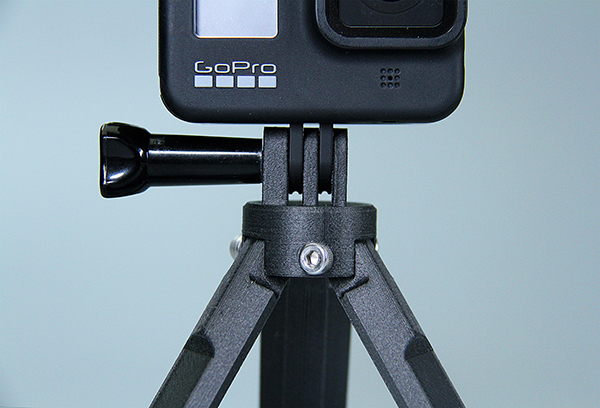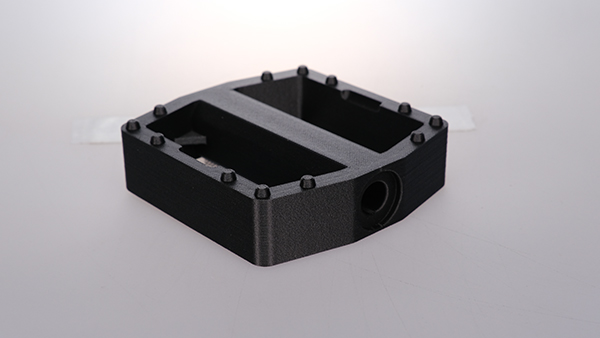 The above is a brief introduction to ePLA-CF. In summary, whether used as structural components or for their aesthetic appeal, ePLA-CF effortlessly excels with its outstanding properties. We welcome interested friends to try it out.